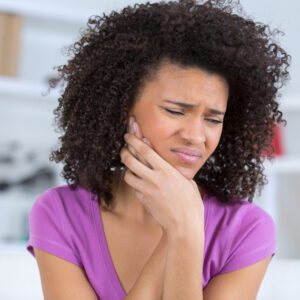 Botox as a treatment for TMJ
The Food and Drug Administration recommended that Botox be injected approximately every three months around the head and neck to dull headache symptoms.  The FDA also stated the most common adverse reactions reported by patients being treated with Botox were neck pain and headache with one percent of patients on the drug stating their migraines worsened to the point they had to be hospitalized, but, overall, it was generally well-tolerated.
However, drug labeling warns that the effects of the Botulinum Toxin may spread beyond where it is injected, causing symptoms that may include life-threatening difficulties swallowing and breathing. The actual treatment can require doctors administering a total of 155 units to each migraine patient in 31 injections into muscles of the head and neck with the treatment at times repeated at three month intervals.
How much sense does it make to administer up to 31 injections, possibly every 3 months, with Botulinum Toxin put into your muscles to "freeze" your muscles temporarily for 3 months to feel better?
Wouldn't it make more sense to find the cause of the muscle pain and spasm and attempt to treat the cause of the pain versus treating the symptoms?  Simply put, botox is a bandaid.
Call our office for a consultation and we will be glad to evaluate your concerns and determine if your symptoms are caused by TMJ disorder.
Training and Credits
Dr. Scott trained under Dr. Euguene Williamson, who developed a technique of jaw repositioning movements and orthotics to treat the disc discplacements through repair and regeneration.  These methods aim to recapture the displacement and reduce pressure in the joint on these tissues.  Dr. Williamson has taught and researched this method for over 40 years with over 100 publications citing the success of these methods.  Williamson's procedures have been proven clinically, to be over 95% successful non surgically and is based upon clinical experiences and Williamson's research as reported in professional journals.  Dr. Scott also reads and studies topics in TMJ disorders, but mostly credits his mentor and friend, Dr. Eugene Williamson, with the foundation for the treatment modalities he uses to treat patients with TMJ Disorder.