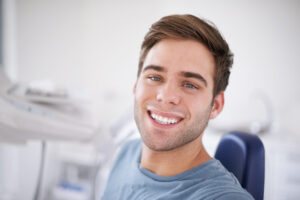 At Greenbrier Family Dental, we believe in using the newest technology in dental care to ensure our patients receive the highest level of service.  We enjoy working with our patients to maintain and improve their dental health, so don't hesitate to contact us with questions or concerns about your teeth.  Some of our most common dental procedures include:
Routine, Preventative Cleanings
Cavity Fillings/Restorations

Crowns

Root Canals

Extractions

Veneers

Implants, Bridges, and Dentures
General, Cosmetic, and Family Dentistry are technically considered micro-surgery.  To perform these procedures and to help us maintain the highest level of care, our practice uses advanced technology that has been clinically proven to enhance results and improve patient care.  Our patients often ask questions about the tools we use when performing our services, and we are always happy to keep them informed.  These are some of our widely-used technologies:
Magnified Dental Loupes
Our practice uses magnified dental loupes to enhance the precision of patient care.  Using magnified dental loupes enables us to create dental restorations with incredibly precise fit and finish. You just can't fulfill that level of care with the naked eye.
Digital Imaging
Our doctors carefully choose when and which x rays are taken.  Radiographs allow us to see everything we cannot see with our eyes, and they enable us to detect cavities in between your teeth, determine bone level, and analyze the health of your bone. Radiographs can also allow us to examine the roots and nerves of teeth, diagnose lesions such as cysts or tumors, as well as assess damage when trauma occurs.
Dental Radiographs are essential for diagnosing, treating, and maintaining dental health.  Our office uses Digital Imaging because it offers more precision.  Also, the exposure time is 50% less than traditional x rays and that results in nearly 1/6th the radiation exposure to you.  Our practice follows recommended ADA-FDA guidelines when deciding to take x rays.
Intraoral camera
An intraoral camera allows us to take clear, precise images of any oral condition that may be difficult to explain to patients.  The photo helps the patient understand why treatment is needed because they can see why we are recommending treatments.  The old saying that "seeing is believing" is true.  This also helps us build trust with our patients because they can see many conditions that they otherwise would not know exist.
These are just a few of the technologies employed by our practice to help us achieve predictable results and longer lasting restorative outcomes.  They are essential in providing quality service to our patients.